Description
We are proud to present our 1000 pieces jigsaw puzzle made in France, an exceptional quality product designed to provide hours of captivating entertainment. This 1000 piece puzzle is the perfect choice for puzzle lovers who are looking for a great challenge.

Made in France with the highest standards of quality and durability, our 1000 piece puzzle is designed with remarkable precision to ensure that each piece fits perfectly with the next. The pieces are cut with millimeter precision to ensure a perfect fit and an enjoyable puzzle experience.

Our 1000 piece puzzle is also made from premium materials, providing a pleasant feel and increased durability so you can enjoy your puzzle again and again. The glossy finish adds a touch of sophistication and beauty to the entire image.

With our 1,000-piece puzzle made in France, you're guaranteed an exciting and satisfying puzzle experience.
Maria Chetkareva / Oraloa DSG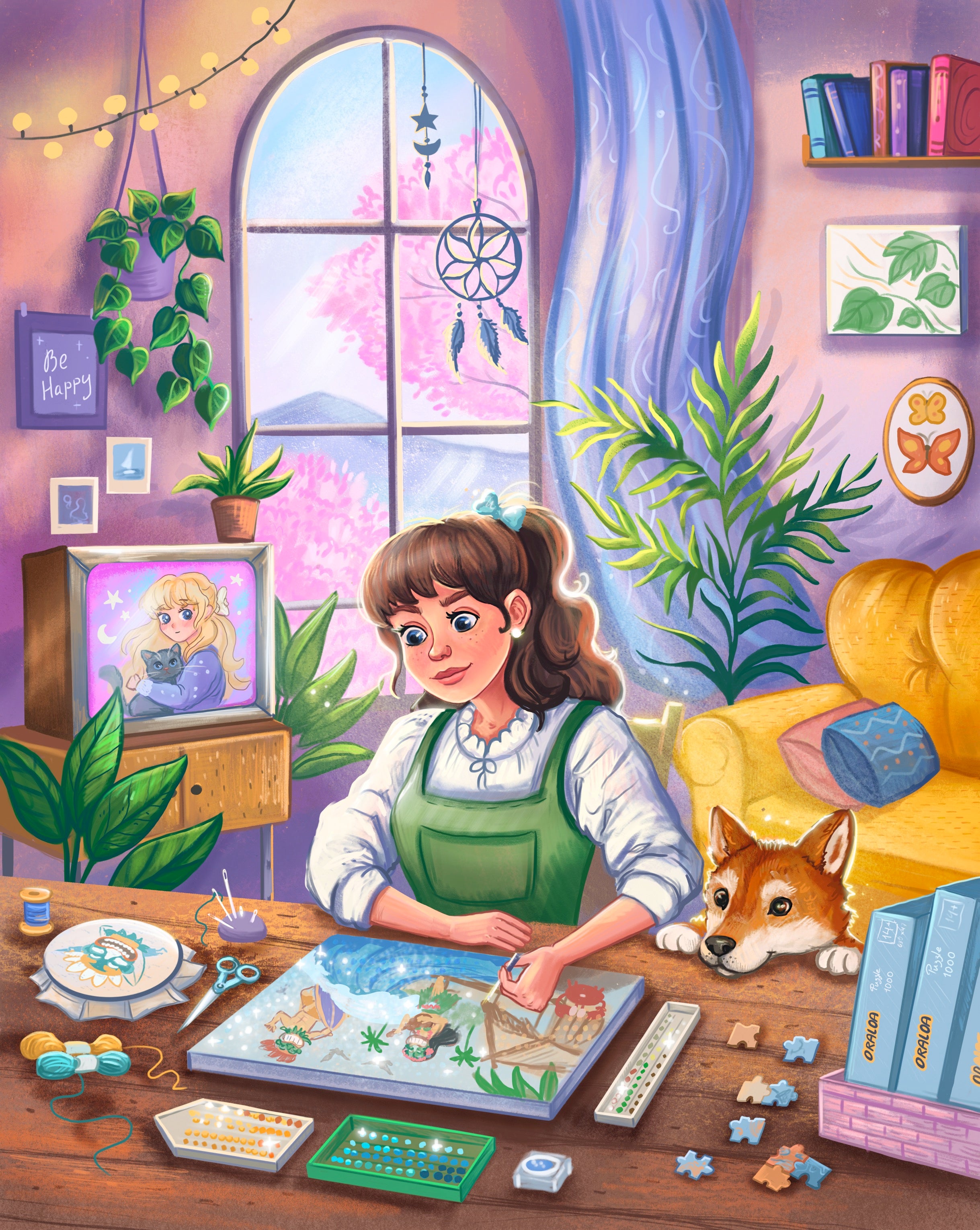 Maria Chetkareva is an illustrator distinguished for her ability to craft magical and fairytale worlds that capture the imagination. With a knack for vivid color palettes and an intricate style, her works offer glimpses into the mystical, invoking a sense of wonder and awe.
From a young age, Chetkareva showed a keen interest in art, often immersing herself in drawing and painting. Her parents, both artists, were instrumental in nurturing her skills. Their shared love for storytelling imbued her with a deep appreciation for narratives, which would later become the backbone of her illustrious career.
After high school, she pursued a degree in Fine Arts, honing her craft under the tutelage of some of the finest artists in the industry. Post-graduation, Chetkareva plunged into professional illustration, merging her passion for art and storytelling. She channeled her unique visions into creating elaborate illustrations that effortlessly transported viewers to different realms.
View other works by the same artist
How to do Diamond Painting?
Become an artist step by step
Be sure to gradually peel off the protective film from the first work area. 
Locate the first symbol in the table you want to work on.

On the side of the canvas, look for the symbol and the corresponding number on the legend.
Identify the color-coded bag of diamonds. 
Gently press the tip of the stylus onto the wax. 
Place the diamond on the corresponding symbol on the canvas.