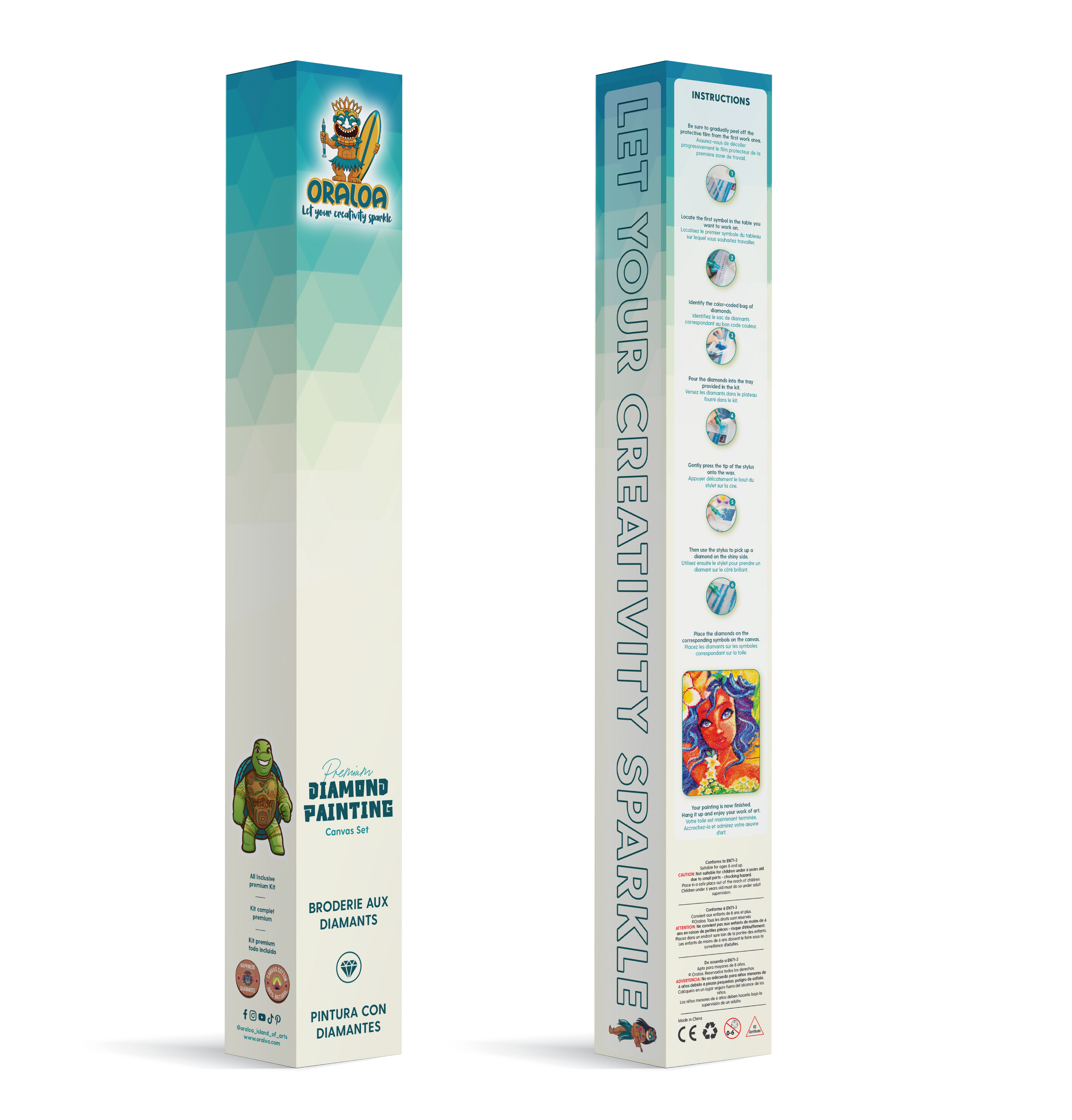 Let your creativity sparkle
We have taken every measure to ensure that our diamond painting kits are of the highest quality, while remaining affordable.our kits are printed on a very high quality, eco-friendly fabric on 100% natural cotton.
Our kits undergo our extensive quality testing, so that the product delivered to your home is perfect and ready to be started for your enjoyment.
Unlike what you can find on the world market, Oraloa respects the artists and all our kits are officially licensed, stored in our own warehouses and delivered directly to you.
How to do Diamond Painting?
Oraloa Diamond Painting Kits, are a relaxing, soothing and rewarding way to create your own artwork!
Simply place the diamonds on the corresponding symbol and, little by little, watch your artwork come to life! Now it's time to relax and unwind in the calm and relaxing world of Oraloa and creative hobbies.
Through the artistic creation of our wonderful artists, we offer you to discover the magical world of Oraloa where creativity is limitless, we will take you on a journey through several universes so that you find the theme that will make your eyes shine.
No matter what your level, diamond painting is for you. It is now time to become an artist and start to make your creativity shine.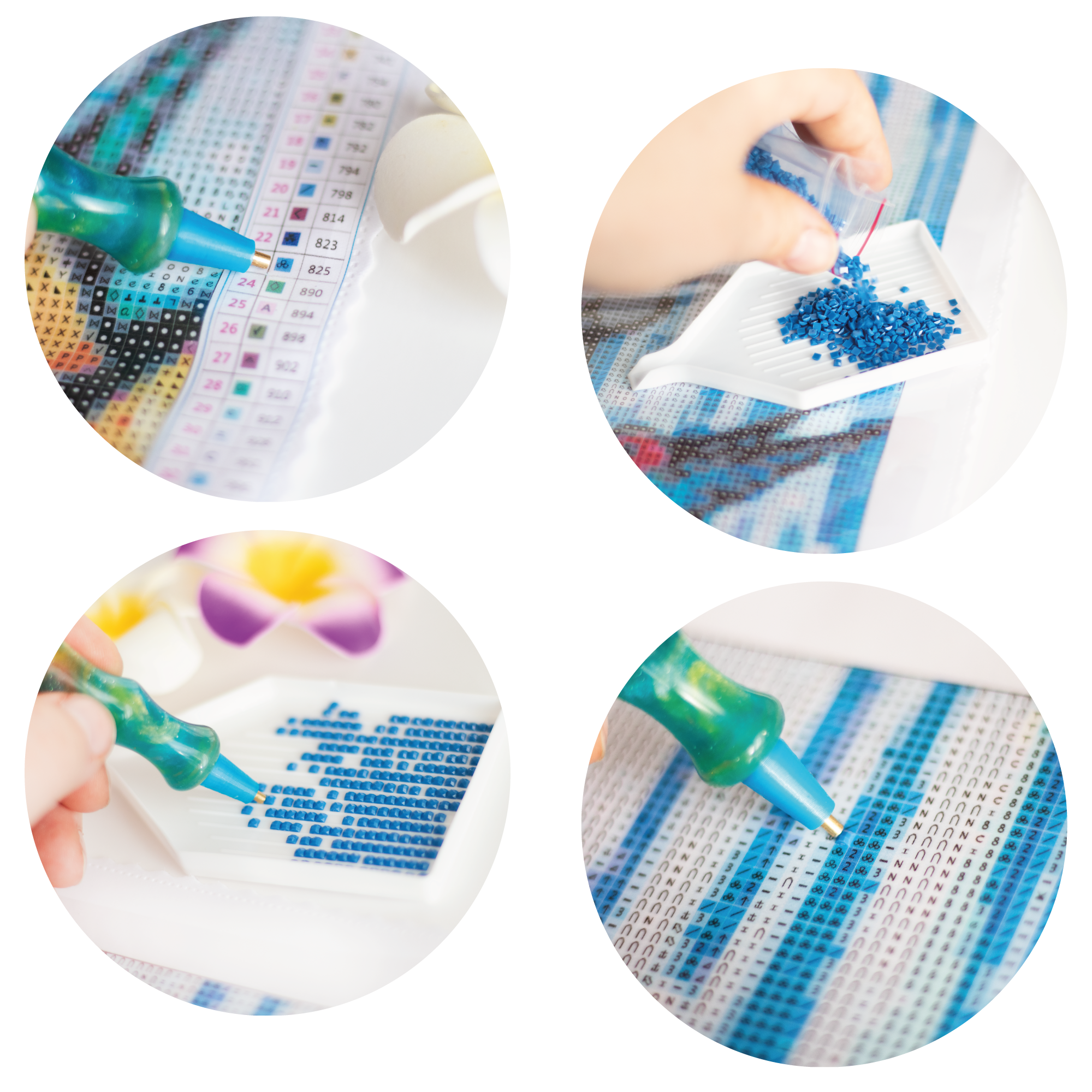 And now what's new?
It is good to know that we now offer premium and officially licensed cross stitch kits, puzzles made in France as well as Pixel hobby kits to bring a new magical and creative vision to your hobby.
Everything you need is included in our diamond painting kits
Experience the joy of diamond painting with our all-inclusive kits. We provide everything you need to embark on a creative journey.
Each kit comes with a premium canvas featuring intricate designs, vibrant and sparkling diamonds, a set of tools for easy application, and clear instructions.
Let your imagination shine as you create stunning diamond masterpieces.
No need to search for individual supplies - everything is conveniently included in our diamond painting kits.
Start your artistic adventure today!