Description
Based on the same concept as mosaics or paint-by-numbers activities, diamond painting is a creative hobby that involves placing tiny colored "diamonds" on a printed image to create a mosaic painting.

Diamond painting provides a relaxing and meditative experience, as well as the satisfaction of creating a true work of art. Indeed, all kits offered on Oraloa are officially licensed with our various artists.

This kit allows you to create a canvas with bewitching colors. Give yourself a moment of relaxation with this simple and fun activity that frees the mind.


Please note:

The diamond painting is an unfinished product, it is an activity to do yourself, with friends or family, by sticking small "diamonds" on a canvas, the final result will be just extraordinary.

What does your kit contain?

Each kit comes with everything you need to get started!
Tool kit image non-contractual. Many variations on the contents of our tool kits can be supplied.
Daniel Rodgers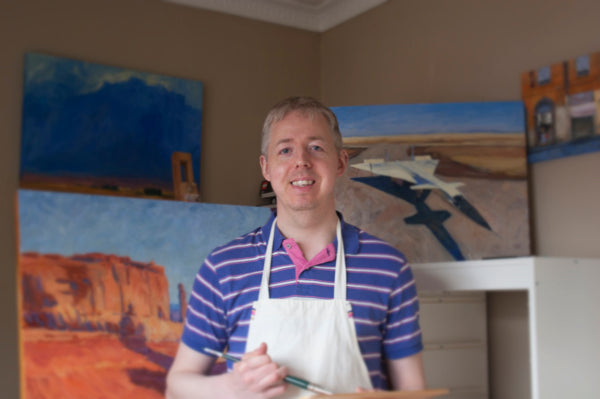 Hello, my name is Daniel Rodgers,
I'm a freelance illustrator and artist that specialises in making illustrations on the realistic side of things. As you'll see through this site I like to work on a variety of subject matter from traditional Christmas cards to fantasy and scifi illustrations. Above all I find it most satisfying to inject some element of story into my work.
I live in England with my wife and two sons.
View other works by the same artist
How to do Diamond Painting?
Become an artist step by step
Be sure to gradually peel off the protective film from the first work area. 
Locate the first symbol in the table you want to work on.

On the side of the canvas, look for the symbol and the corresponding number on the legend.
Identify the color-coded bag of diamonds. 
Gently press the tip of the stylus onto the wax. 
Place the diamond on the corresponding symbol on the canvas.