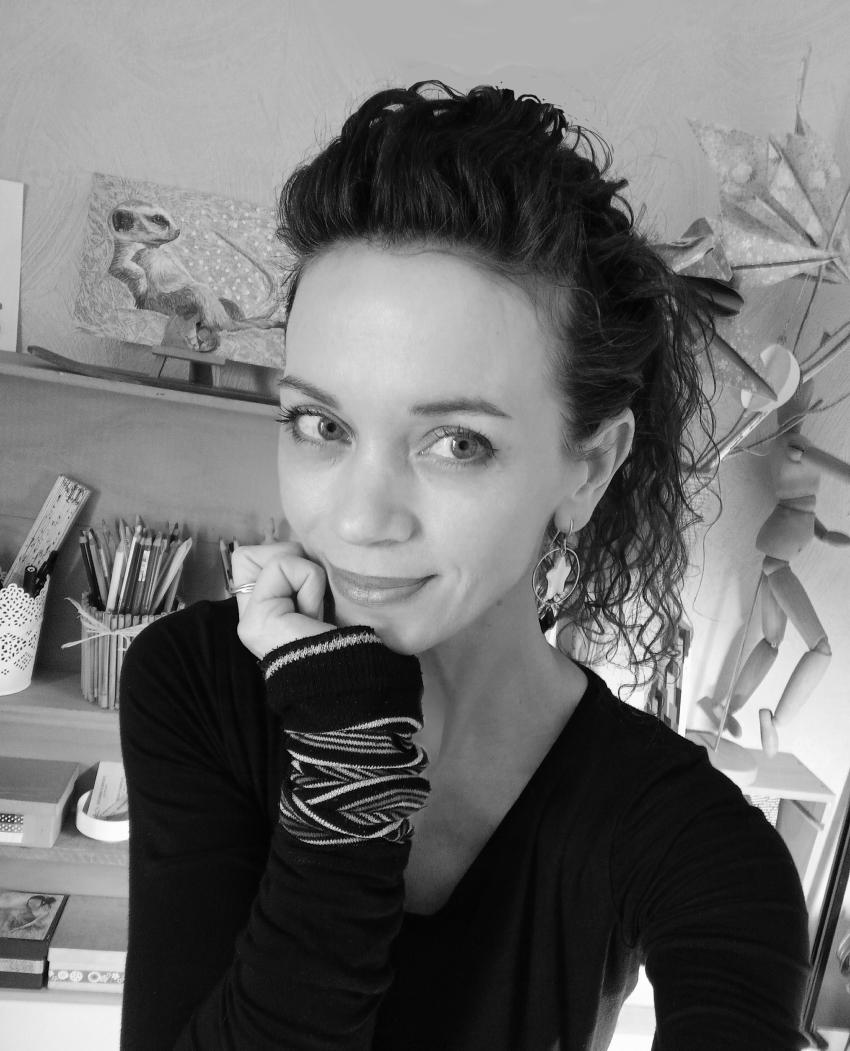 "Marianne Berger, aka Mine Azimutée, is a French freelance illustrator. She started in 2008, but her passion for drawing goes back a long way... As soon as she could hold a pencil!
She entered the world of illustration by drawing children's books, and today works for a wide variety of clients and media: children's publishing, textile illustration, logo design, personalized portraits for individuals, etc...
According to Marianne, when you're lucky enough to be in this profession, you can constantly diversify your creative projects, so you're happy to get up every morning to draw!
Her love of animals and nature has undoubtedly influenced her graphic style, which she defines as "gentle and poetic... always with a touch of humor".
And when she puts down her pencils, Marianne indulges in her second passion, Karate! "