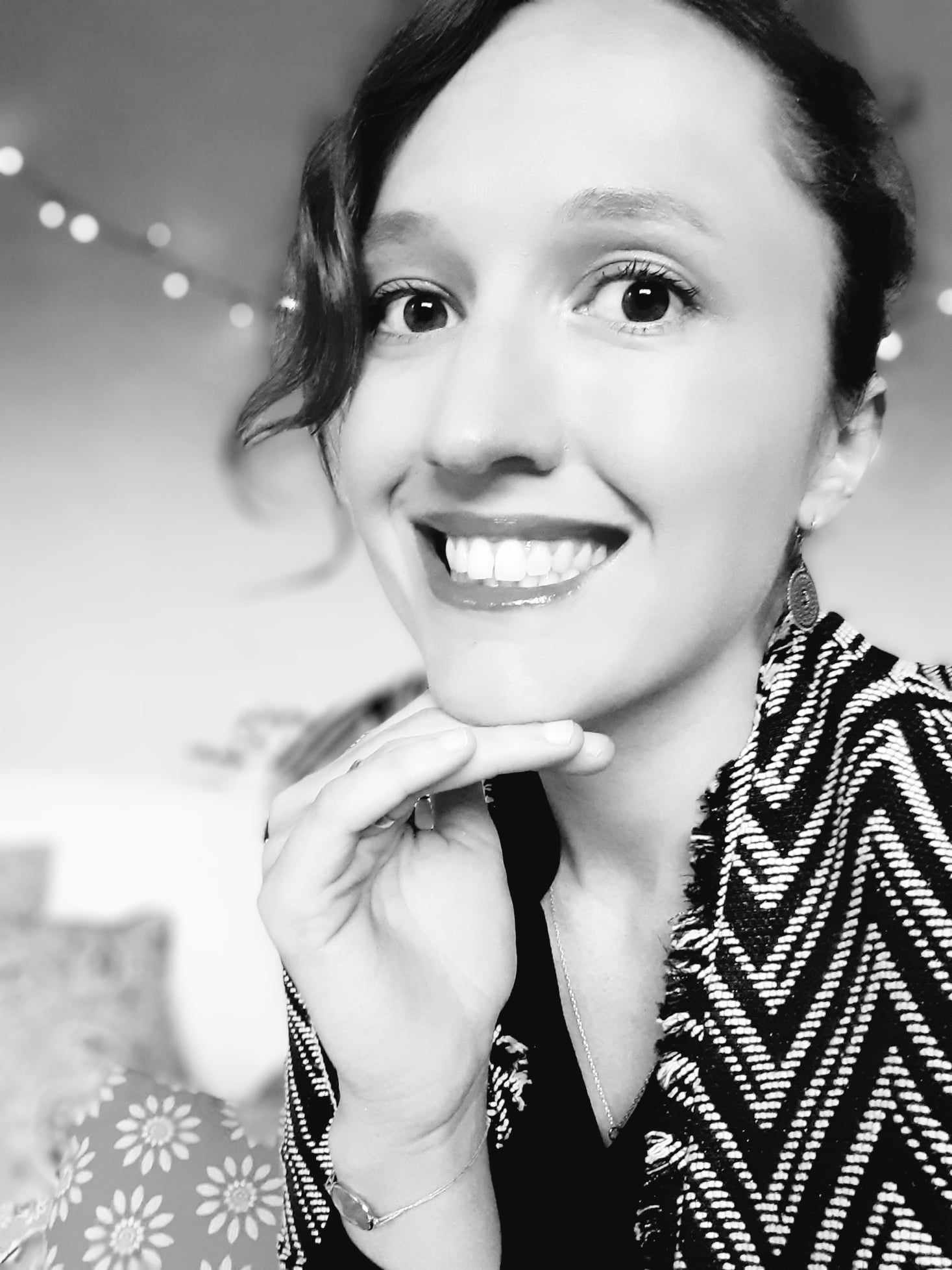 Illustrator, painter, poet... I'm a multi-hatted, joyful and colorful artist artist at heart! After studying literature and obtaining my Master's degree in Teaching, I redirected myself towards my childhood passions. my childhood passions, to devote myself entirely to them. It was during my first parental leave that I took up drawing again, to the delight of my two children.
Self-taught, I explored a wide range of techniques, and drew a lot, before creating "my way" my own way".My style? Close to naive art... It's colorful, lively, full of contrasts, deliberately disproportionate, enchanting, sometimes funny, sometimes poetic! A great lover of animals, I love depicting them... and especially Mimie, my little black and white cat, who has become the effigy of my business, and of my brand "Marion-nette Illustrations", created in 2017.
Each of my illustrations is imagined and created with great love and passion. I often say that my art, "is the expression of my overflowing heart". More than just an image, it's a powerful tool for transmitting values and resources.
Sometimes we go through difficult times, and that's when we particularly need tenderness, acceptance, forgiveness, joy, sparkle & twinkling eyes! This is what through my illustrations.
Today, I'm delighted to be able to share them with you, through diamond painting, cross stitch, the Oraloa pixel hobby and puzzles.