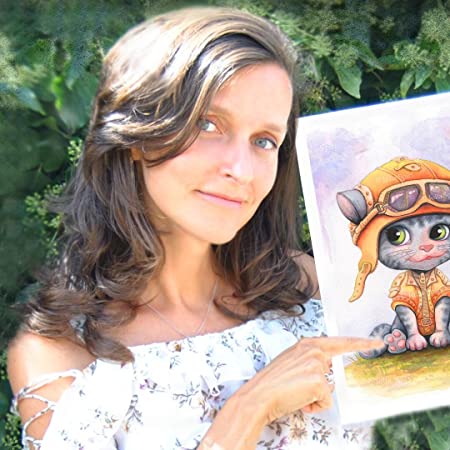 Julia Spiri is an artist with a unique style and talent. She puts so much detail into every drawing, making them a delight to color and bring to life. If you love the world of fantasy and magic then her art is definitely for you.
Julia works as a freelance artist, and painting is her full-time job. Julia has a bachelor's degree in Fine Arts. For many years she has painted portraits, and illustrations. She has illustrated a range of coloring books and children's story books. Her style is influenced by Whimsical, Fantasy Art, and Pop Surrealism.
Julia lives near Barcelona in Spain, and she has 3 big german shepherds.