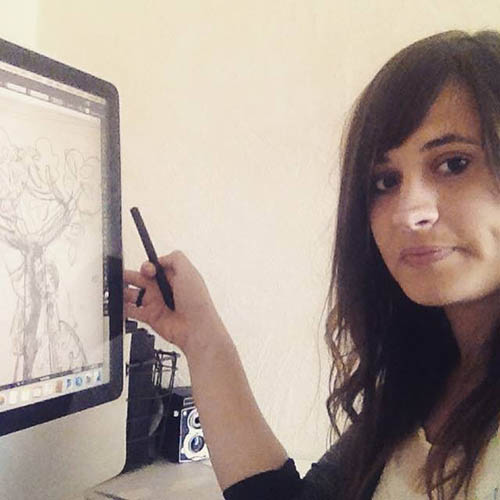 I am a great dreamer, drawing and graphic design are part of my life as a way to express myself.
I love to go back to my universe, it's like a parenthesis.
After my baccalaureate, I had the chance to study art, I seized my chance to launch myself, even if it is not always easy I do not regret.